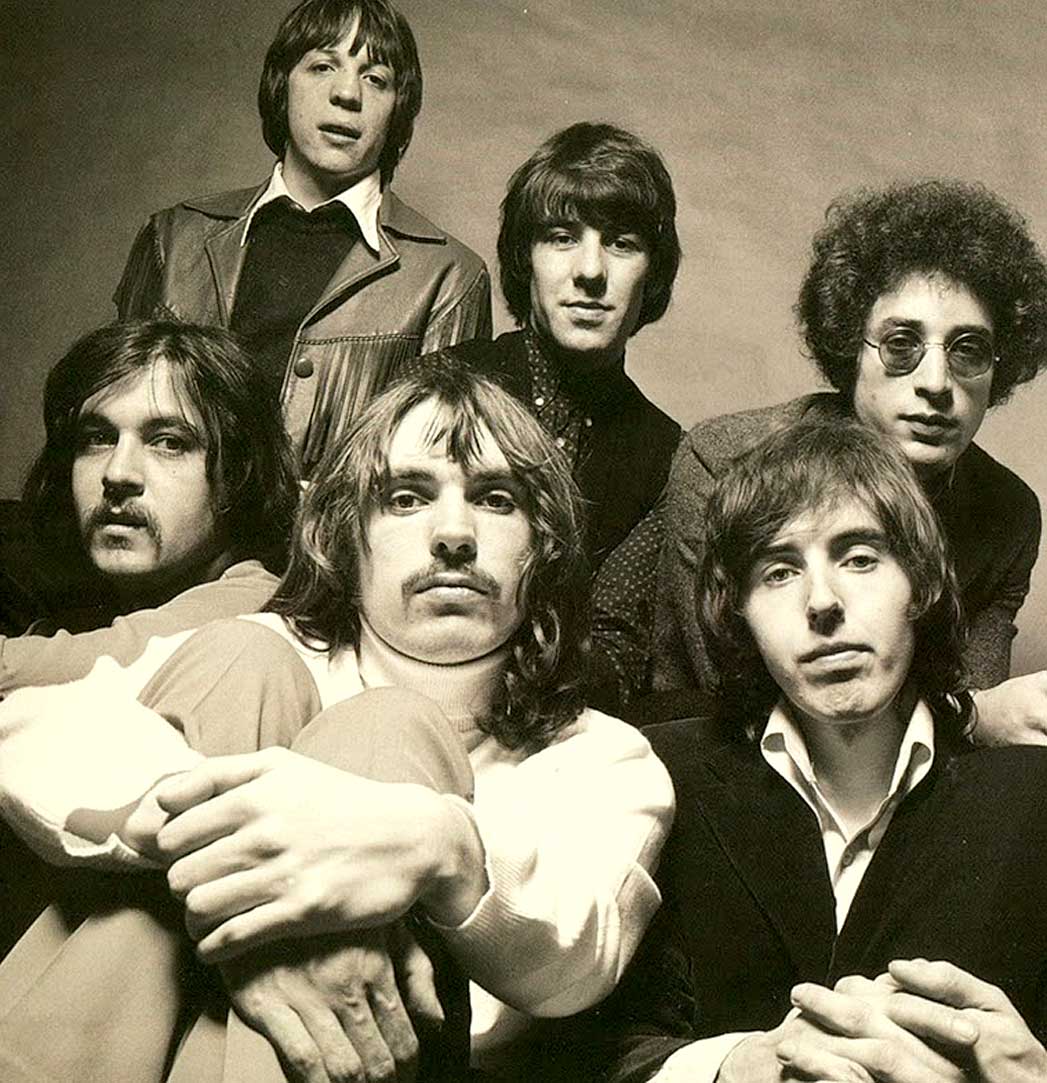 La mítica banda de rock Procol Harum contará con una gran antología que tendrá el título de 'Still There'll Be More – An Anthology 1967-2017', la cual se publicará en el mes de marzo en una caja de 8 discos.
La edición de esta caja recopilatoria será limitada, según la editorial Esoteric Recordings/Cherry Red Records, quien además informó que la colección constará de un total de 5 CD y 3 DVD con más de 69 temas de la banda.
Los coleccionistas podrán disfrutar de dos actuaciones en directo nunca antes ofrecidas en disco y que fueron grabadas una en el Hollywood Bowl en septiembre de 1973 con la Philharmonic Orchestra de Los Angeles y otra, en el Winter Gardens de la localidad inglesa de Bournemouth en 1976.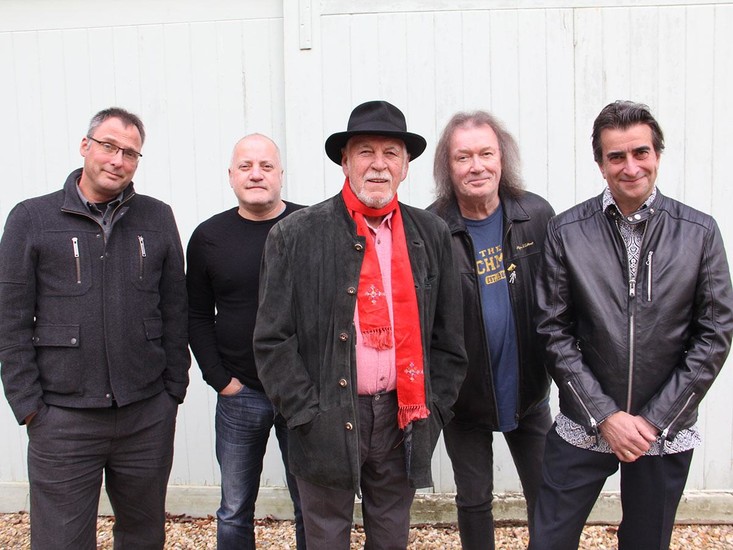 Los 3 DVD contienen más de 3 horas de actuaciones en vivo nunca antes publicadas, con varios cortes filmados en programas de televisión de la BBC y de la televisión nacional alemana entre 1967 y 1977. Entre estos DVD se podrá disfrutar, por ejemplo, del concierto completo ofrecido en el mítico programa alemán 'Musikladen' en octubre de 1973, nunca antes ofrecido.
La antología, por último, incluye un libro de 68 páginas ilustrado y con tapas duras, fotografías, escritos, diarios, anécdotas y también un póster original de 1976.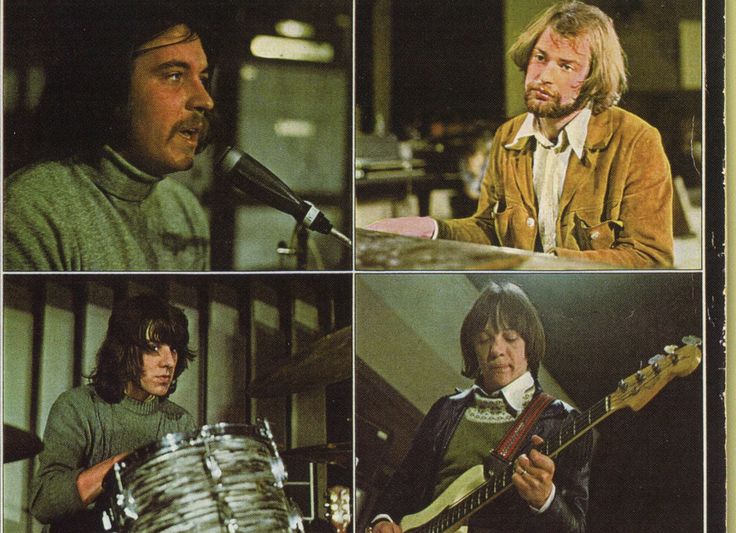 Procol Harum siguen activos y de hecho el año pasado publicaron 'Novum', y actualmente se componen de Gary Brooker (voz y piano), Geoff Whitehorn (guitarras), Matt Pegg (bajo), Josh Phillips (teclados) y Geoff Dunn (batería).
Procol Harum tuvo su antecedente en The Paramounts, una banda sin suerte que actuó entre 1962 y 1966. En 1967, Gary Brooker y cuatro músicos oscuros y un letrista introvertido, Keith Reid, readaptan una cantata de Bach y graban el single  "A whiter shade of pale", número uno en medio mundo y una de las canciones más emblemáticas de la historia del rock.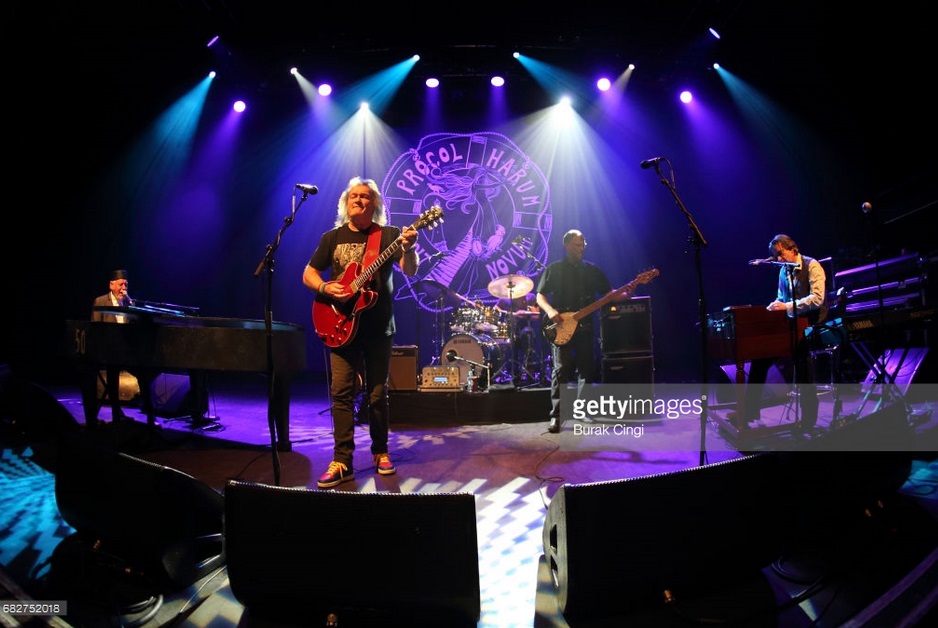 DISC ONE
1. A Whiter Shade of Pale
A-side of single – Released in May 1967
Homburg
A-side of single – Released in September 1967
Cerdes (Outside the Gates of)
4. Salad Days (Are Here Again)
5. Kaleidoscope
6. Repent Walpurgis
Taken from the album "Procol Harum"
Released in September 1967
Understandably Blue
Recorded at Olympic Studios, London in July 1967
Shine on Brightly
9. Quite Rightly So
10. Skip Softly My Moonbeams
Taken from the album "Shine On Brightly"
Released in September 1968
A Salty Dog
12. The Devil Came from Kansas
13. Pilgrim's Progress
14. The Milk of Human Kindness
Taken from the album "A Salty Dog"
Released in June 1969
15. Long Gone Geek
B-side of single – Released in May 1969
Whisky Train
17. Barnyard Story
18. Still There'll Be More
19. Whaling Stories
Taken from the album "Home"
Released in June 1970
DISC TWO
1. Simple Sister
2. Broken Barricades
3. Luskus Delph
4. Memorial Drive
Taken from the album "Broken Barricades"
Released in July 1971
Conquistador
6. In Held 'Twas in I
comprising:
Glimpses of Nirvana
'Twas Tea Time at the Circus
In the Autumn of My Madness
Look to Your Soul / Grand Finale
Taken from the album "Live In Concert with the
Edmonton Symphony Orchestra"
Released in April 1972
Grand Hotel
8. Robert's Box
9. For Liquorice John
10. Souvenir of London
11. Fires (Which Burnt Brightly)
Taken from the album "Grand Hotel" – Released in March 1973
Nothing But the Truth
13. The Idol
14. The Thin End of the Wedge
Taken from the album "Exotic Birds and Fruit" Released in April 1974
DISC THREE
1. Beyond the Pale
2. As Strong as Samson
Taken from the album "Exotic Birds and Fruit" – Released in April 1974
Pandora's Box
4. The Unquiet Zone
5. Fool's Gold
6. Typewriter Torment
Taken from the album "Procol's Ninth" – Released in September 1975
Something Magic
8. Skating on Thin Ice
9. Strangers in Space
Taken from the album "Something Magic" – Released in March 1977
Perpetual Motion
11. Holding On
Taken from the album "The Prodigal Stranger" Released in August 1991
An Old English Dream
13. This World is Rich (For Stephen Maboe)
14. The Emperor's New Clothes
Taken from the album "The Well's on Fire" – Released in March 2003
Can't Say That
16. The Only One
Taken from the album "Novum"
Released in April 2017
DISC FOUR
Live at the Hollywood Bowl with the Los Angeles Philharmonic Orchestra & the Roger Wagner Chorale
Recorded 21st September 1973
Sanctus
2. Broken Barricades
3. Simple Sister
4. A Christmas Camel
5. Toujours L'Amour
6. Grand Hotel
7. Fires (Which Burnt Brightly)
8. A Salty Dog
9. Conquistador
10. Grand Finale
11. TV Ceasar / Rule Britannia
DISC FIVE
Live at Bournemouth Winter Gardens
17th March 1976
The Unquiet Zone
2. Beyond the Pale
3. Whaling Stories
4. All This and More
5. A Salty Dog
6. I Keep Forgetting
7. The Blue Danube
8. I Can't Help Myself (Sugar Pie, Honey Bunch) / Nothing But the Truth
9. A Whiter Shade of Pale
DISC SIX (DVD)
1. A Whiter Shade of Pale
"Top of the Pops" – BBC TV 26th December 1967
Homburg
"Beat Club" – German TV 30th December 1967
Quite Rightly So
"Beat Club" – Radio Bremen German TV
22nd June 1968
A Salty Dog
"Beat Club" – Radio Bremen German TV
28th June 1969
The Devil Came from Kansas
6. Long Gone Geek
"Beat Club" – Radio Bremen German TV
30th August 1969
Shine on Brightly
8. In the Wee Small Hours of Sixpence
9. Still There'll Be More
10. Pilgrim's Progress
11. Quite Rightly So
12. Magdalene My Regal Zonophone
13. Power Failure
14. A Salty Dog
15. Simple Sister
16. In the Autumn of My Madness
Look to Your Soul
Grand Finale
Complete recording session for "Beat Club Workshop" – Radio Bremen German TV
27th December 1971
DISC SEVEN (DVD)
1. Drunk Again
2. Grand Hotel
3. Conquistador
4. Bringing Home the Bacon
5. Too Much Between Us
6. Toujours L'Amour
7. Whaling Stories
8. Fires (Which Burnt Brightly)
9. Kaleidoscope
Complete recording session for "Musikladen" Radio Bremen German TV – 25th October 1973
DISC EIGHT (DVD)
1. Pandora's Box
"Top of the Pops" BBC TV –
4th September 1975
Something Magic
3. Conquistador
4. Nothing But the Truth
5. Strangers in Space
6. Grand Hotel
7. Pandora's Box
8. Skating on Thin Ice
9. The Mark of the Claw
10. Wizard Man
11. This Old Dog
12. A Whiter Shade of Pale
"Sight & Sound In Concert" – BBC TV
Recorded at The Hippodrome, Golders Green, London 12th March 1977
Enero 14 de 2018